Want Your Body Back? Listen Up
"There SHE is – isn't she beautiful?"
Farmer was beaming.
Tears burned down both of my cheeks.
While the ultrasound tech finished our appointment, I continued to quietly and steadily wipe my eyes. She told us to have a great day, congratulated us and walked out of the room.
"Are you really crying?" he asked, almost rudely, recognizing immediately these were not tears of joy.
Yes. Yes, I was. Because having a baby girl was a whole new level of responsibility I believed in my heart I wasn't ready for.
Boy mom? I see you and raise you a field full of tractors. I believe in that boy with the same conviction I believe in his father. Fully. Without question. Every day. On repeat. I've seen what they are made of, and you better believe I'm cheering them on.
But a girl?
I knew that if I were going to be the best mom I knew how, I would have to teach her about being a brave, strong, loving woman … through example.
I immediately thought about my struggles, my body, my life, my lack. My mistakes. The tears rolled all the way home.
You see, at this point in life, I was feeling the full weight of being a mom, wife and woman.
Somewhere in the intricate balance that was searching for myself and folding loads of laundry, I had put on 40 pounds. Somewhere in the mix of health insurance and stability, I had chosen a job and lifestyle that left me completely depleted. Somewhere in the aftermath of baby no. 1, I realized there was something more within me. And somewhere in the middle of all of it, I felt completely lost.
Who was I?
And now, who was I to teach another woman how to live fully all she could become?
Terror. Those tears, that day, were pure terror. The thought of failing her was pure terror.
Little did I know, the heaviness I felt in that room paled in comparison to what was coming next.
Kaehler Mae was born in all her fiery glory and, a week later, we learned she had cystic fibrosis. Now two years into momming this badass chick, here's what I can tell you:

You were born to do this.
To be right here, right now, in this exact body.
But this isn't your end.
What if the struggle, the pain, the disconnect is all here to teach you something?
What if your body wasn't given to you, but rather for you?
Sure, she's here for you in that she allows you to let her run flawlessly on shitty food and caffeine to push through the hard days, but what if she's also telling you something in that.
Are you listening?
It's not lost on me that the circumstances of this beautiful baby girl fully expose my greatest weaknesses. It's not lost on me that my own insecurities have been ripped wide open at the thought of having to teach this life how to care for a body that may at times disappoint her.
It's not lost on me that I have to show her how to love a body that I blame for making my life more difficult.
For a long time, I wanted to get my body back. I shrugged it off as a certain shape, size or look – something that could be fixed with a diet or a better pair of heels.
I was convinced if I lost the baby weight, I would lose the weight of caring for a baby.
I was convinced if I got little, it wouldn't be so hard to be accountable for so much.
I was convinced if I ran long enough, I would arrive where I was meant to be.
I made it happen … and I was wrong.
Here, though, is the incredible lesson my body taught me in trying: I am capable of a comeback. I am capable of changing my life, following my heart and doing hard things that matter most when life gets tough.
So if at the end of the day, "listen to your body" is all that I can leave this girl with, then that, my friend, will be more than enough…. for her, for me, and if you come along with us, it just might be more than enough for you, too.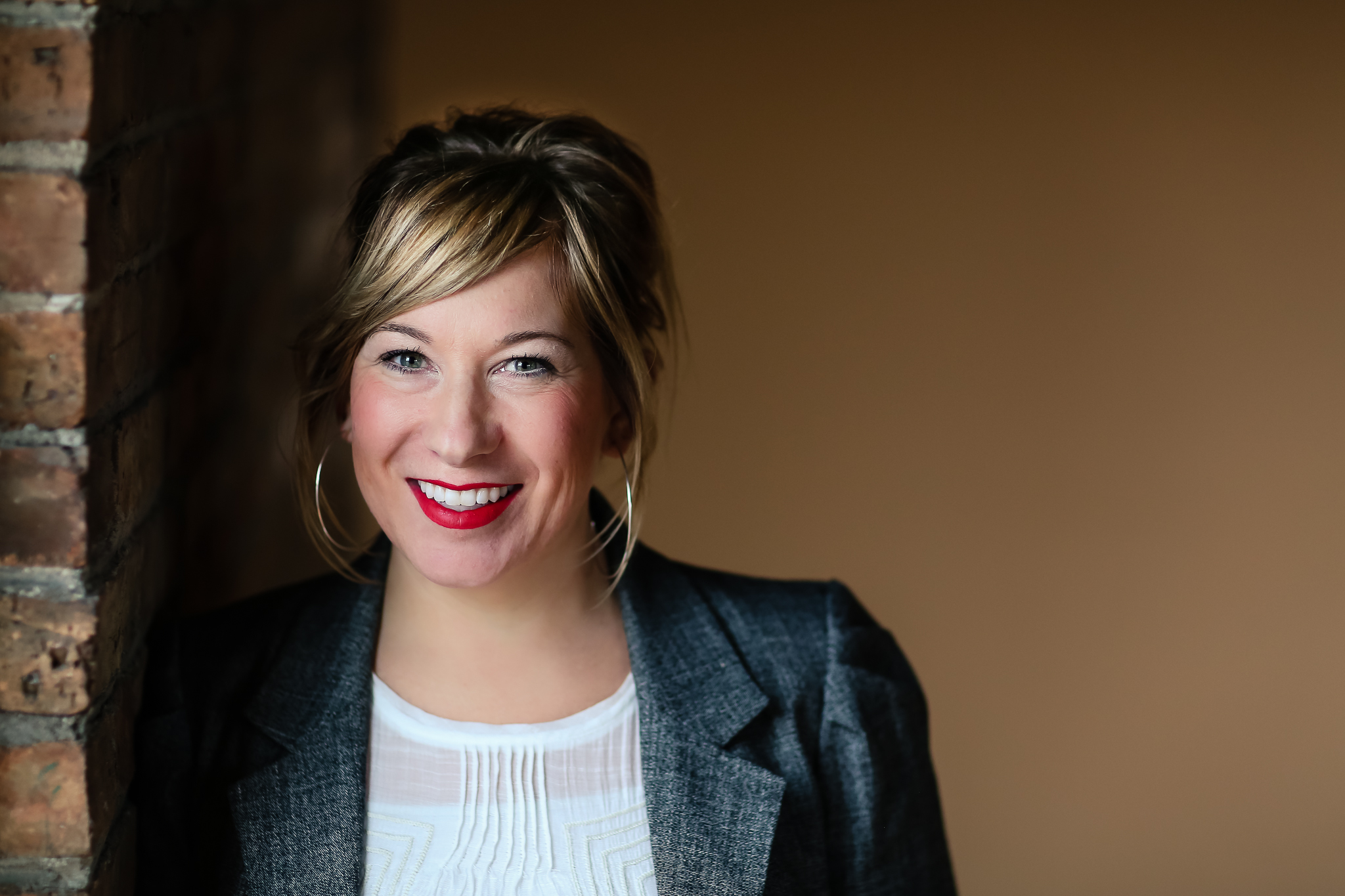 is a writer, mama, farm wife and firm believer in chasing dreams from wherever you are.
Kate left her corporate career in the financial industry to pursue a masters degree in fashion journalism and a career in public relations. After freelancing in fashion PR and working with an east coast agency, she brought her focus back to the communities around her.
Currently navigating a corporate career, writing projects, motherhood and wifing, Kate is learning to grow in the corn fields where she is planted. You can follow her at @bykatejohnson